Hilton Hotels & Resorts is launching a new member sign-up promotion and its Welcome Bonus. During the promotion period, new members who sign up for Hilton Honors and complete two stays can enjoy up to 4,500 bonus points.
Official Registration address: https://www.hilton.com/en/p/welcome-bonus/
Promotion Period: Until 2022-12-31
Reward rules: 4,500 bonus points for completing two stays within six months after registering as a new member.
1st stay: 1,500 bonus points

The second stay: 3,000 bonus points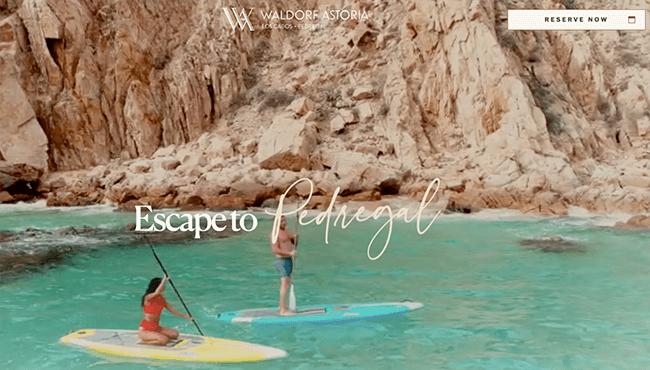 This newcomer campaign was introduced by Hilton earlier this year and was supposed to end in March. But it has now been extended to the end of the year. The number of bonus points has also been reduced from 5,000 to 4,500.
Although the bonus points are not much, it is better than nothing. Students interested in Hilton may want to take advantage of this new member event to enter the pit this year.
In addition, one of the benefits of this program is that you can stack it with any other points reward program. For example, after stacking Q1 activities, you can earn close to 10,000 points by completing two stays, which you can redeem for one free night.
Reminder again:
A 1 stay is a single stay of at least one night. Multiple nights in a row will only count as one stay, and checking out on the same day will only count as one.
Only bookings made through official Hilton channels (website, app, etc.) are good stays. Bookings made through third-party channels (Agoda, etc.) are invalid.
Hilton Welcome Bonus Terms and Conditions
This offer is only valid for customers enrolling in Hilton Honors on or after April 1st, 2022, and before or on December 31st, 2022. Hilton Welcome Bonus FAQ.
1. What is the name of this Hilton Honors™ offer?
Welcome Bonus
2. What is the Promotion Period for the Hilton Honors "Welcome Bonus" offer?
Valid stays booked within six months ("Promotion Period") of joining Hilton Honors. Customers must join Hilton Honors on or after April 1st, 2022, and before or on December 31st, 2022.
3. I am not a Hilton Honors member; can I participate in this promotion?
No, but you can freely join the Hilton Honors program at HiltonHonors.com/join.
4. Can I register for other promotions if I register for this promotion?
Unless stated otherwise in the Terms and Conditions of other select promotions, a member can register for multiple promotions.
5. Whom may I contact if I have more questions?
If you have more questions about the "Welcome Bonus" promotion, please contact Hilton at 800-548-8690. Outside the United States and Canada, please dial + 800 44 45 86 67