Recently, someone asked how to buy Hilton points. I was surprised to see that it was just a matter of opening the website and buying. But when I think about it, some minor problems may make it difficult for some of you to buy. This article will explain to these friends the pitfalls of buying Hilton points and how to do it.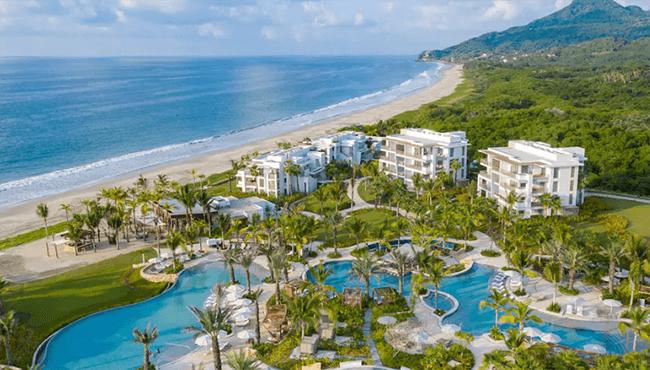 Notes On Buying Hilton Points
What do you need to know about buying something that is paid for? The truth is, you need to know some things and restrictions before you buy Hilton points.
Hilton Sales Promotion
Although we can buy points from the Hilton website anytime, anywhere, it's not cost-effective because Hilton often offers point sales, which is the time to purchase points.
Usually, Hilton will have a point sale every month or two, each lasting about one month, with the lowest price ever being an additional 100% bonus, i.e., buy one get one free.
As you can see, about half of the year is on sale, and it's all the lowest price 100% bonus. This year (2022), the promotions are even longer because of the tight money chain due to the epidemic. So unless it's urgent, wait until the sale to buy points.
Conditions For Buying Hilton Points
You can't buy points just because you want to, but you must meet certain conditions.
You can only buy points if you have been a registered Hilton Honors member for 90 days or more or if you have been a registered Hilton Honors member for 30 days or more and have one stay, and new members cannot buy points.
As noted above, new members cannot purchase points and must be registered for 30 days at the earliest. If your account does not meet the conditions, you will encounter the situation that you can't receive points after deducting the money, and then applying for a refund is also trouble.
What if you have been registered for 30 days but have never checked in? You can try this solution: after registering for more than 30 days, find a random hotel to book a room you can cancel, then try to see if you can buy it, and then cancel the order after the purchase is successful.
Buy Hilton Points Limit
What, there are restrictions on buying points? You can't just buy as many points as you want.
Usually, you can only buy up to 80,000 points per year per account, plus a 100% bonus of 160,000 points. Occasionally, however, the limit is raised to 160,000 points with a bonus totaling 320,000 points.
This 80,000 points limit is too much for some of you to handle. Don't forget that there is still a pool of points.
You can use your family's information to register multiple accounts to buy points, which is legal and compliant. Then transfer points between accounts or pool points into one account. Each account can transfer up to 500,000 points and receive up to 2 million points annually.
When To Buy Hilton Points
There are naturally different reasons for buying points, some of which you may not be aware of. In brief, there are the following situations.
Want to book a room with points but do not have enough points

Want to meet the stay four free one, but not enough points

Want to participate in the points auction but do not have enough points

To extend the validity of points to prevent points from expiring

When you need to book a hotel and the cost of buying points for redemption is lower than the cost of paid booking
Credit card CashBack and TCB rebate
Most hotel groups, including Hilton, are covered by points.com, which is based in Canada and is an offshore website. You need to prepare a credit card (Visa/Master/AE, etc.) that can pay abroad.
Not only that, but in addition to credit card CashBack, you can also get a rebate on your points purchase.
Points.com has a long-standing relationship with TopCashBack, a leading UK rebate site, and you can get rebates on points purchased by jumping to Points.com through TopCashBack. A 2.5% rebate on Hilton Honors points and an 8% rebate on credit cards equates to an additional 15% discount on every point purchase.
Points.com rebate address.
https://www.topcashback.cn/points/
Buy Hilton Points Steps
1. Visit the following link to enter Hilton's official website. https://www.hilton.com/en/p/hilton-honors/buy-give-receive-points/

2. Enter your Honors Club account password to log in.

3. Choose the number of points to buy and fill out the order.
At this point, the operation of buying points is completed, and you will receive a successful purchase email in your mailbox soon.
Usually, the points will be credited immediately after the purchase, up to 48 hours.
Reasons for unsuccessful points purchase
Some friends an operation down, but finally failed to buy points, mainly 3 points.
Account Problems
Your account registration time failed to meet the conditions for buying points (registered for more than 90 days, or more than 30 days with a stay record), and forced to buy the purchase failed.
The account may have abnormalities that trigger an audit. At this time, you need to see if you have done anything to violate the game rules before.
It is also possible that you bought many points directly for the first time and the wind control canceled the order. In this case, you can purchase small amounts separately again.
Credit Card Problems
First, you should check whether the credit card you use is a dual currency card, a single currency card, or a full currency card. Generally, cards with the VISA logo or MasterCard logo are acceptable.
Fill In The Order
As mentioned earlier, you may not have filled out the information accurately, such as the card owner's name does not match the card, the billing address is incorrect, etc. Follow my previous tips and refill it, and you should be fine.